I feel a little guilty saying I am already thinking about next year & beginning to make plans. I will really miss this group of kiddos at the end of the year (only 17 more days!!), but I am ready to say hello to a new group.
Time 4 Kindergarten
is having a linky party. Teachers can share ideas for next year: what have you done already to for next year? What are you going to tweak? What are you going to change completely?
I decided to join in & share some of my thoughts...
1. For the first time ever, I am going to have a theme in my classroom. Right now, it's just a whisper of an idea, & I sure could use some help with it....I'm planning to decorate with a robot/space theme. I've been collecting clip art around the web to prepare.
Here's where I need help-- Can you help me think of a title to kinda pull it all together?
I'm thinking Welcome to _______________. Maybe something like Learning Station....or.....Mission 2023 (the year this group will graduate). Please share any ideas!
2. Re-doing my passes. I really like the idea
Mrs. Randall
shared on the Linky Party-- put the passes in those acrylic stand-on-their-own frames. When students leave the room, they put the pass on their desk. Easy to see who is out! I've been working on these today.Next up-- table tray labels!
3. If you know me, you know that I move furniture in my room all. the. time! I am determined that I WILL NOT make any major changes to my room next year. I'm planning to move some of my walls to make things more functional for 1st graders (I'll be looping back to pick up a new group of Firsties next fall), & organizing my Everyday Math materials better, but THAT.IS.IT!
4. Speaking of Everyday Math, my goal is to get all of my games organized & ready to go this summer. I LOVE the way that Kristen at
Ladybug's Teacher Files
has her's done. I've already downloaded her labels. I just need to pick up the tubs I am going to use, & I'll be ready to get started!
5. Start working on my parent info packet & have that copied & ready to go before the end of this year.
6. Start my LIST!! I KNOW there are tons more things I need to add!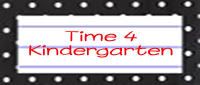 What are
YOU
doing now to get ready for next year? Please join the Linky Party! I'm loving reading about everyone else's ideas! And if you have an idea for a title for me...please leave a comment below!