New Improved Button!
I was informed my button wasn't working. Please download my new button & check below to see how to get a freebie!

4 am so excited to debut my new look!!
She does marvelous work, does she not? Please take a moment to grab my new button. Replace the old one if you have it, add my new one if you don't!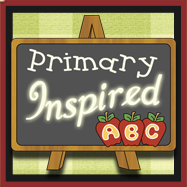 In celebration, & as a thank you to those who replace my button, I'm giving away copies of my
Problem Solving Poster
an excellent resource for helping children learn how to solve problems in a peaceful, responsible way.
All you have to do is:
Have a blog? Change my button to the new one on your blog & leave a comment with a link back. Don't forget your email!
Don't have a blog? Share how you teach your students problem solving. Remember to add your email in your post!