Wow! It's been

1 year! My blogiversary is coming up & I'm ready to celebrate!
I remember when I first started how absolutely thrilled I was to see I had 6 followers! Seriously! I was even texting people! "I started a blog! It even looks like a real blog! And I have SIX followers!"
One year later, I have over 400 followers (which I never dreamed would happen)!
I've met so many new friends and found so many wonderful ideas! What a wonderful community this teaching blog neighborhood is! I am constantly inspired and encouraged by you, my bloggy friends!
My actual blogiversary is March 21, but I'm
celebrating all week!
Check back each day for a surprise of some kind...
freebies...flash freebies...flash giveaways...
and a BIG giveaway to end on Saturday, March 24th.
Several of my good friends are helping me celebrate with an awesome giveaway!
Check it out....
Woohoo! The giveaway

just got better!

Now we have SEVEN wonderful bloggers who have contributed! Don't miss out!
Here's what's up for grabs....
Party Time Math Pack

from Journey of a Substitute Teacher
Snack Literacy Center

from Sunny Days in Second Grade
Slides & Ladders (Fry Words 101-200)

from First Grade a la Carte
Common Core Cheat Sheets for YOUR Grade

from Learning with Mrs. Parker
Candyland Compound Word Game

from Seusstastic Classroom Inspirations

When Pigs Fly- oi/oy Dipthong Game

from Extra Special Teaching

Boggle Bulletin Board Set

from A Teacher's Treasure

How Does Your Garden Grow?

from Mrs. Albanese's Class

from ME...
a

Thirty-One Cinch It Up Thermal Tote

in Aqua Circles So cute!!
Here's what you need to do...
Be a follower of all

9

blogs & leave one comment saying "I follow all 9 blogs".
Follow all 9 TpT or Teachers Notebook stores & leave one comment saying "I follow all 9 stores".
Blog about the giveaway OR post about in on facebook. Leave a comment to let me know.
**Don't forget to leave your email address in each post!**
Remember-- Giveaway ends on Saturday March 24th at 10:00 PM.
Here's a cheat sheet for you:
Follow these blogs & their stores:
(& don't forget mine!)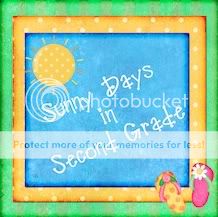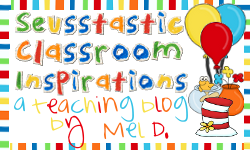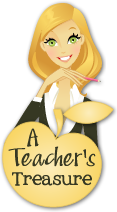 Follow all 9 stores & leave a comment stating "I'm following all 9 stores"
Journey of a Substitute Teacher's Store
Sunny Days in Second Grade's Store
First Grade a la Carte's Store
Learning with Mrs. Parker's Store
Seusstastic's Classroom Inspirations' Store
Extra Special Teaching's Store
Primary Inspired's Store
A Teacher's Treasure Store
Mrs. Albanese's Store
**Don't forget to leave your email address in each comment!**