Have you heard the

BIG NEWS

?!
Laney Sammons, author of Guided Math,
will be participating in a Q & A session with us!
So far, these questions are going to be addressed:
What ideas do you have when independent practice students have not finished their expected work (this is when all students are changing to the next math rotation, teacher starts with a new Math group)?

How do you recommend dealing with student absences, particularly those who are already struggling?

How do you incorporate the math curriculum the school uses and the Guided Math concept ? I struggle trying to figure out how to make all the components work from Guided Math and still have students complete the required math pages from the curriculum each day.

What resources do you recommend for finding the "just right" materials for math workshop activities? Do you have a favorite?
What other questions do you have?
Make sure you leave it down in the comments so I can pass it on to Laney.
Chapter 6 is all about supporting Guided Math with Math Workshop.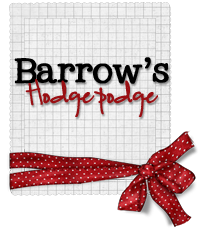 Mechele (Barrow's Hodgepodge) & Amanda (Reaching for the Top) did a fabulous job covering Chapter 6. If you haven't stopped by there yet...make sure you do that!
A couple of my reflections on this chapter:
Do I use only the BEST tasks for workstations? Laney lists these:
review of previously mastered concepts

CHECK!

practice for math fact automaticity

CHECK!

mathematical games to reinforce concepts

CHECK!

practice problem solving not so much
investigate mathematical concepts

CHECK!

write in Math Journals not yet
computer-related work

CHECK!

math-related work from other subject areas nope
work from small-group instruction

CHECK!
I'm definitely adding Math Journals next year. One thing at a time...right?
Start out small-group by having the children practice math facts.
This is just brilliant! So simple...but brilliant! While the kiddos are practicing their math facts, you have time to check in with other kiddos & put out little fires (fires? there are fires? There are always little issues that come up). Having the small group engaged with practice is just a nice way to transition. SO going to do that next year!
What questions would YOU like to ask Laney?
Add them in the comments!